Learn the Piano!
I teach piano lessons for beginner and intermediate students at my home in the S. Tabor neighborhood. I teach music basics, chords, and music reading. I teach students of all ages.
I've been playing piano for over 30 years, starting in college. At first I was mostly a jazz player, but now I also enjoy playing classical music, especially Bach. I also use the piano for composition, accompanying myself singing, and exploring music theory.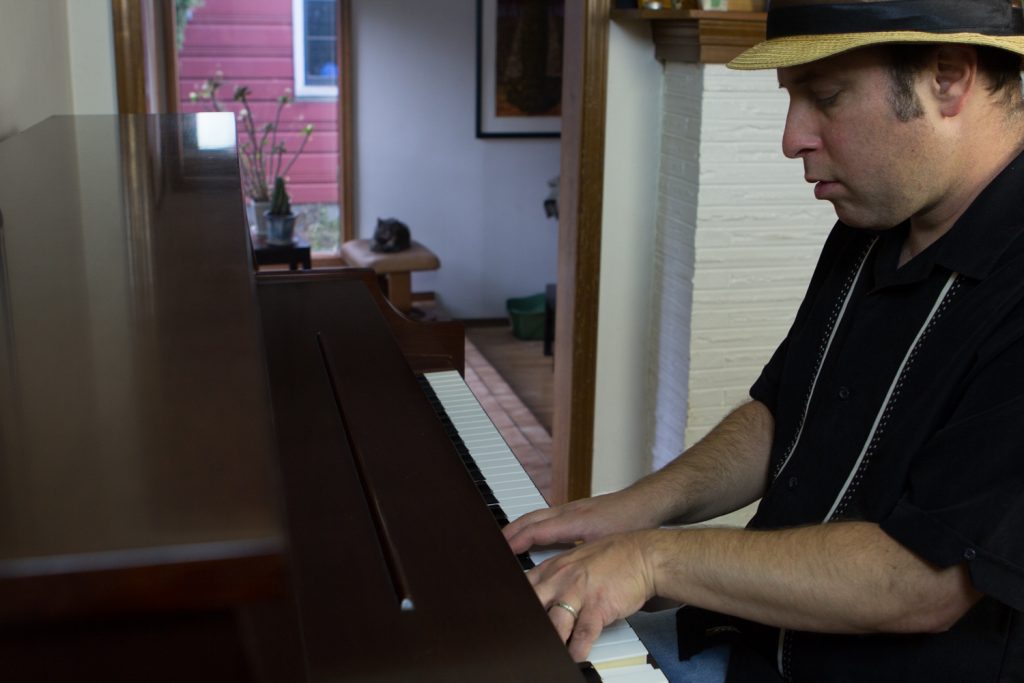 For young students, I like to start with a chord approach. By learning a few simple chords we can start playing real songs together right away. After this we start learning to read music. We practice separating our hands, playing bass with the left hand and melody with the right. Learning piano is the best way for a young person to understand the structure of music. Everything is laid out right in front of you. I know how to make lessons fun and productive for my young students.
Many adults want to learn piano for fun, relaxation, or to help them in other musical pursuits. I have the knowledge and flexibility to help these students achieve their goals. Whether it's the basics, more advanced music reading, jazz, or music theory, I have over 30 years of professional experience to draw on.
Playing piano is wonderfully soothing, intellectually fascinating, and emotionally rewarding. No other instrument can do so much. Take some lessons and start playing today!